Pharaoh Health and Rehab: Our Philosophy and Approach Makes You Feel Like Royalty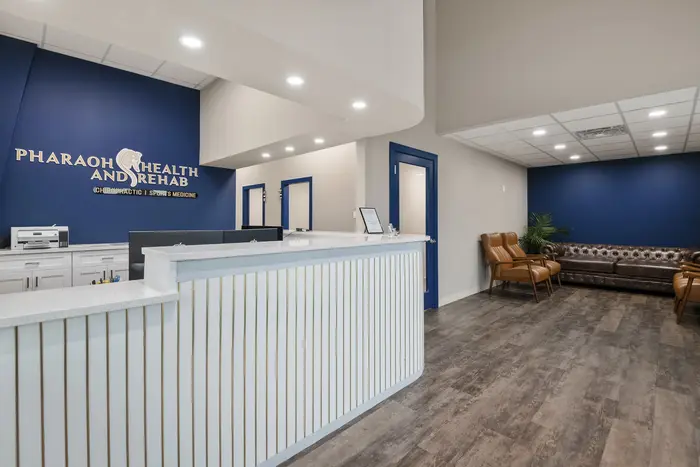 At Pharaoh Health and Rehab, we believe in the power of chiropractic care to transform lives. Since our establishment in 2021, we have created a legacy of holistic healthcare through our distinctive approach in our community in League City, TX. We emphasize patient-centered, evidence-based care that integrates the latest technology and methods to enhance our patients' lives and empower them moving forward. The inspiration behind our name was no coincidence. Drawing from our ancient Egyptian roots we understood the importance of empowering our patients and community. Pharaoh Health and Rehab was created to provide care fit for a king and queen just like the ancient Egyptians. Our goal is to provide an unrivaled quality of care that allows everyone to take control of their health and return to the activities they love.
Chiropractic Care You Can Trust
Our goal is to provide the highest quality, patient-centered, evidence-based care that utilizes the latest technology and methods. As your trusted chiropractor in League City, we are more than just a traditional clinic. We strive to deliver a high level of personalized care, providing a seamless and convenient healthcare experience.
We specialize in treating a wide range of conditions. Our chiropractic adjustments and physical rehabilitation programs are tailored to meet your individual needs. Our expertise even extends to sports medicine. As a premier sports injury chiropractor, we offer specialized treatments to help athletes recover quickly and effectively.
Advancing Health and Wellness Since 2021
Since our inception, Pharaoh Health and Rehab has grown into a thriving local business, renowned for our commitment to quality care. We take pride in our contribution to the health of our League City community.
Our approach goes beyond conventional chiropractic treatments. We integrate advanced technology with proven methods, working alongside our patients to design care plans that best suit their needs. Our aim is to empower you with knowledge about your health and equip you with the tools needed to sustain a balanced and healthy lifestyle.
Start Your Health Journey with Pharaoh Health and Rehab
At Pharaoh Health and Rehab, your health is our priority. Experience the difference in chiropractic care with us. If you're in League City, TX, and are suffering from back pain, neck pain, or are in need of sports medicine or physical rehabilitation services, contact us by calling (281)-724-5990. Begin your journey towards an active, pain-free lifestyle by scheduling your appointment with us today!