It's important to emphasize the significance of proper care and treatment when it comes to sports-related injuries. Prompt and appropriate sports injury treatments can make a significant difference in the recovery process and help prevent long-term effects. Pharaoh Health and Rehab in League City, TX is dedicated to offering a range of treatments to address injuries and alleviate pain for individuals involved in sports. Our chiropractors have a well-rounded approach to treatment that is crucial for a speedy recovery and helps to minimize the risk of chronic issues occurring.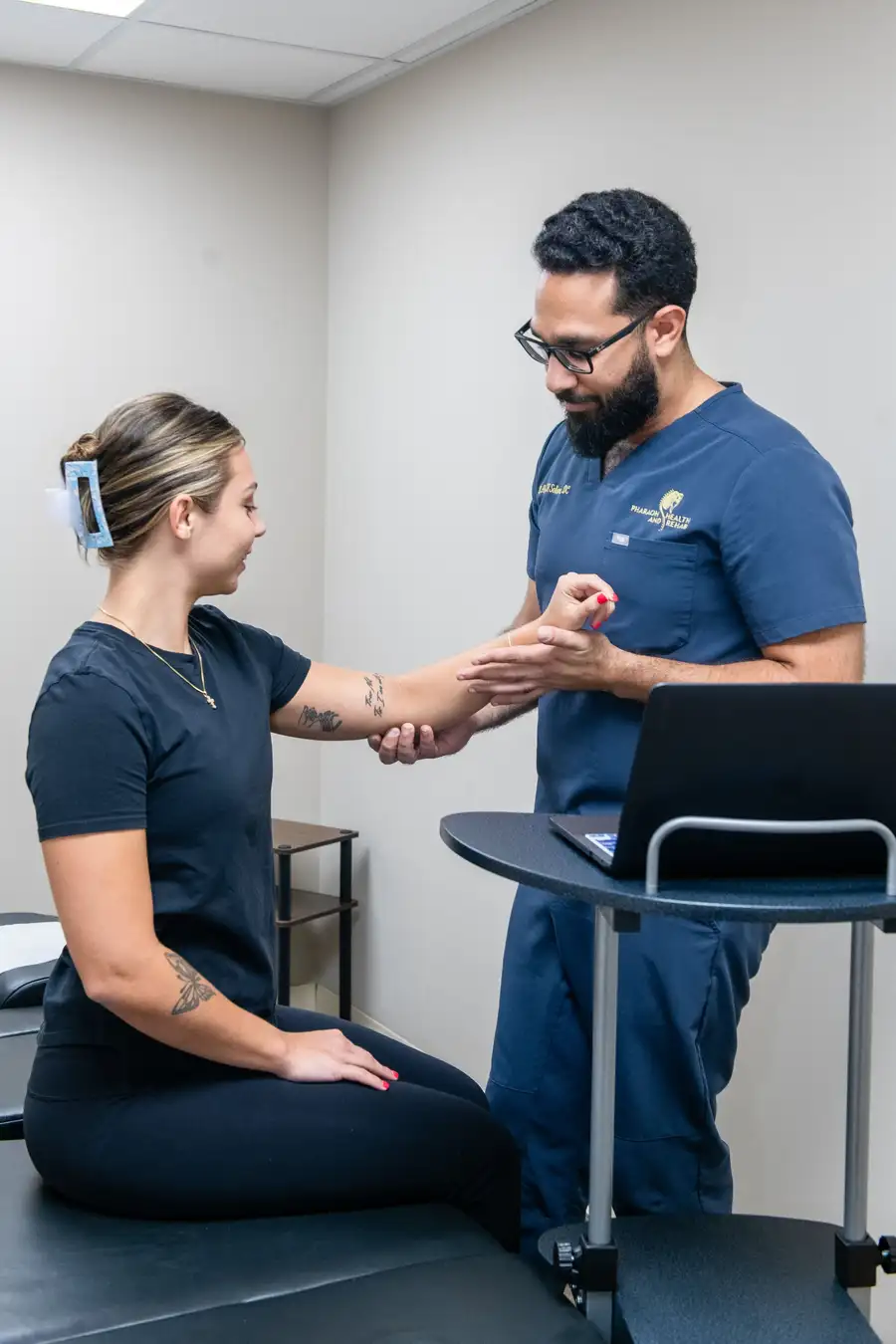 Sports Injury Treatments
Our sports medicine chiropractors have a well-rounded and comprehensive strategy for addressing your sports injury and improving musculoskeletal health. Here's a breakdown of some key elements in addressing sports injuries:
Improved Range of Motion
Utilizing sports medicine techniques in combination with chiropractic care is an effective way to enhance an individual's range of motion. This is critical for athletes and active individuals who rely on their ability to move freely and comfortably.
Treatment for Pain Reduction
Addressing discomfort and pain is a primary concern when dealing with a sports injury. Pain can not only hinder an individual's performance but also increase the risk of further injury due to compensation behaviors. Proper treatment from sports injury chiropractors can help alleviate pain and improve overall function.
Physical Rehabilitation
Providing physical rehabilitation for back pain, neck pain, and joint problems is essential for the recovery process. Rehabilitation helps improve mobility, reduce downtime, and enhance flexibility, making it easier for patients to return to their sports and activities safely.
Chiropractic Care for Performance Enhancement
Chiropractic care isn't just about pain relief; it can also focus on enhancing an athlete's performance. By addressing affected regions, strengthening the body, and relieving muscle tension, individuals can improve their overall athletic performance.
Contact us for an Appointment Today!
If you have a sports injury that is causing persistent pain, or looking for a chiropractor near you, our team at Pharaoh Health and Rehab League City, TX, can help. To learn more about the treatments we offer or to schedule your appointment, contact our office at (281) 724-5990 today.